#Yearathon July 2015 TBR list: Mystery books
Okay i am a little late to this party. Or read-a-thon.
It started on the 6th -or in other words Monday this week.
Who cares? Not me thats for sure. I still have until Sunday to read books, and even though i have as of today not yet read a book that fits into this category, i will still get reading done that actually fits for this read-a-thon. Right? I am talking to you A Court of Thorns and Roses!
If you are new in the Book world and don't know what the #Yearathon is, it is a monthly long marathon reading week through out the year of 2015.
Or in other words, once a month for a week you can choose to take part in doing nothing during your day other then reading as many books as you can in hopes that at the end of the year your pile of bought but never read books will be significantly smaller, or you know if you are not one of those people that has a huge amount of books banked to read -just in case! like i am- then you might find yourself having read all your books throughout this year.
Anyways...
This month the theme of the read-a-thon is "mystery" or "Agatha Christie/mystery" to be more exact, but really i have never read a book by Christie and my library doesn't have them. And since i plan to spend a lot of money later on in the month i do not have it to spend on a book that ti don't know if i like.
So instead i decided that i would pick through my shelves and see which books would fit into the Mystery section ... and found a few.
Not surprising. At all. I love books, and buying them. And looking at them all pretty in my shelves. The reading comes sometimes after that. Who doesn't love to look at a nice full shelf of books, sitting all pretty and nice? I sure do.
And it is perfect for those occasions as this one, when you are in search of a specific genre and have 6 books to choose from without having to buy or get one from the library. Choices are good.
So before i ramble even more....
Here is the list of books that i plan to read over the rest of the week... and the rest of the month since those that don't get read this week will be read until the end of this month. Hey we all have dreams! Do you see me crashing yours?
1. Gone Girl by Gillian Flynn.
Once again this book on a list. I just want to finish it. It fits. What more do i want to finally get this done? Right? Right?!? Right.
2. Three to get Deadly by Janet Evanovich
This book has been waiting to be read for a while. What can i say, if i don't love the book before i have a hard time continuing the series. But i have it. It is fast and easy to read, and because of that fits into this read-a-thon quite perfectly. What more do i want? Nothing. I am going to read it.
3. The Lost symbol by Dan Brown.
I read the first two of this series by him years and years ago. When they came out and where hyped up like nobodies business. And i enjoyed them enough. I did not like the endings. But well we can always get want we want if we don't write the book ourselves, right?
Still i want to read this book because it is the third in this series. And i really want to read the fourth book from it. And i am a read-in-order kind of person. So that is what i am going to do. Read this one and then go on to the next.
4. Inferno by Dan Brown.
Who is surprised that this one is on here after the book before? Nobody. Very good you actually read what i write here. You get a little brownie point. And maybe an actual brownie. Depending on if you are a baker like me or not. If you are, go get yourself a brownie your earned it!
I am losing focus here. Sorry. This is next on my list to read. that is all. NEXT!
5. The Girl on the Train by Paula Hawkins.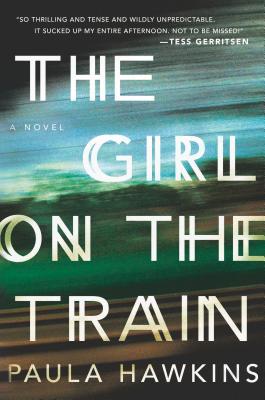 I own it. It fits. Its short and supposedly great. Jupp. No more reasons to talk about.
6. The Shadow of the Wind by Carlo Ruiz Zafón
I have this one for three years now and it should finally be read. So i am going to read it.
Alright those are the 6 books that i want to read this week. Or month. Or you know in life. I want to read them and hopefully do so really soon.
Do you participate in Read-a-thons? In this one maybe? Do you set a specific TBR or just see what books looks good once you finished one?
What are you're favorite mysteries?
I am always looking for a good book that keeps me on my toes, so if you have a recommendation, please leave them in the comments, i am looking forward to checking the books you recommend out.
Alrighty, this is it for today.
Write more later...