August Wrap up - Books
I had this slightly insane challenge of reading 34 books in August.
Well... i did not get those done. No big surprise there. But honestly it did spur me on a huge amount more then i would have thought.
I did read 16 books this month.
16!
I read 6 physical books
3 eBooks
and 7 NetGalley ARC copies.
There was the whole spectrum of stars given out throughout this month, but most where 3 star reads for me, or even a 2 star read. The last two books where 5 star reads for me.
I will follow up with a few reviews about the books i read in August, but i haven't done that yet and posted them yet, so clearly i can't link to it yet.
For those i do not put a review up: they were not for me and so why talk about them endlessly?
Back to the actual topic. 16 books, and
while i did not read 34. reading almost half to that number? Not too bad, i think.
I didn't read quite as many books from my original TBR pile as i wanted to, but still I read 16 books.
Also to keep this a little shorter, please go to my TBR pile post to read more about the individual book and see the authors of them, i was to lazy to write it all out again!
So here is the list of the books that i have read throughout August:
Made with Love
Cute Amish love story about a woman that wants to own a Pie shop. Its cute, so if you are searching for that, try this. And it has recipes. Always a bonus!
Can't fight fate
I did not completely read this book, i be honest. It was horrible for me. I could not finish it. In my NetGalley review i wrote that i thought it read like a 12 year olds diary. I can't read that for long. I fought my way through half of this and gave up. Which is rare for me, to give up a book and not fight through. But this book? Not for me, so i couldn't do it.
Be Your own Fairy Tale
This little self-help book from NetGalley. That did nothing for me, but it is a cute book if you love fairytales. So if you do, check this out, maybe you find some inspiration to start living your life in a way that those fairy tales you love will approve of.
The Host
I wrote an entire review for this, so i will link it here and you can read what i thought about this book there. Okay? Okay.
The bones will speak
Another NetGalley book. Another book that i did not really love. But that is okay. This is a crime book that to me was just a bit flat. I do have to say that i have a huge exception for crime novels. They have to have action, they have to have mystery. They have to have suspence. I have to not know who the killer is the first time he/she is introduced. At least not if that is not the why the author clearly writes it. This book did not fulfill many of my "must-haves" for a good crime novel, so it fell a bit flat for me. Still it was a pretty good story, and if you want a nice crime novel that will not give you nightmares. Try this one.
High Five
It is a Plum novel, what can i say? Nothing much happens, and at the end of the book one sentence where she has to decide which guy she likes pulls me in so that i want to pick up the next book.
Hot six
Which happened, so i read the next book. But the same thing happened.
Seven up
So i read the next book. And the same thing happened. Meaning that the entire book basically was a joke, and i asked myself what the heck i was thinking more or less the entire time i was reading, and then the last sentence i wanted to know what the heck Steph would do and if she maybe would finally choose which guy she likes better and end this horrible back and forth.
Hard eight
So i read the next one. But yeah, still no decision and i had to stop myself to just make it a complete Plum month and decided to read something else instead and hold myself back to read the ninth book in September.
Sisters Club
It is an okay book, honestly. I just found the women a bit to bitchy for my taste. Some too dramatic, some to extreme, some just plain stupid in some aspects. I don't really enjoy books where the main women always act like they love each other but one bad moment and they take each other down like nobodies business. That happened in this book so not my personal favorite. But if you love drama, and stories about different types of women coming together? Pick this one up.
Aschenblüten or Petals in the Ashes
This is the second book to one of my favorites "Sign of the Sugared Plum".
Boy did this book disappoint. Sometimes authors should just leave one fantastic and loved book a standalone and not try and add something to it. Because this book? So not worth being read! But pick up the first one. That is fantastic!
How the Art of medicine makes the Science more effective
This book was really good. And if you are a medical professional in some way, you really should pick this up and read it, because to me this is a must read for anyone that has anything to do with medicine. The perfect reminder that doctors are not gods, that people should try different methods and that no drug is the cure for everything.
Goddess of Suburbia
Another disappointing NetGalley read. I didn't have much luck with those this month sadly. This one was once again a bit to, all over the place for me. And i did not enjoy the rather bitchy main woman. And overall this book was just to extreme for me in many different ways.
Still if you love a book that goes over the top, and a tat to dramatic read this. You will not be disappointed.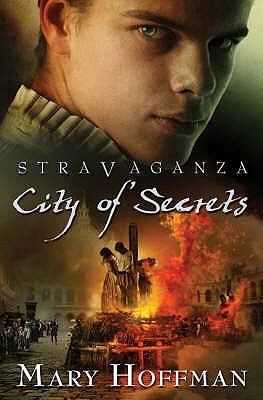 Stravaganza City of Secrets
This is the fourth book in a series, and actually had many aspects related to former books of this series -the other three before were basically standalone companions that could have been read alone or in no particular order- this definitely was a part of the series, so i won't get into too much detail. I will say that I was not as good as the others, and while i still liked it okay, i don't think i will buy the fifth and sixth one anytime soon to finish this series off. This book was okay, but maybe i have grown out of the Stravaganza world. or maybe this is another series where the author just continued on too long. Still this book is okay. Just not as good as the others before.
11/22/63
And while up until this point of the month my reading was more miss then anything else, this book! May god, it made up for it all. it is fantastic. Go and read it right now! What are you still doing here? Come back in a day, when you have read it.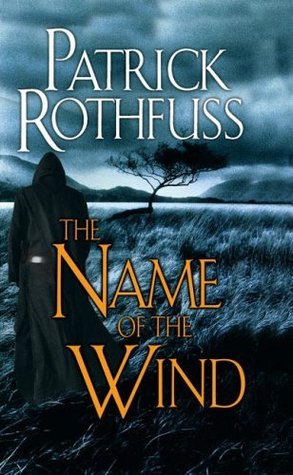 The Name of the Wind
Another fantastic read that i loved. It really is wroth all the hype around it. And like 11/22/63, don't be intimidated by the size (that's what she said!) you won't notice it once you get started. Just give it a try. It will be worth i.
And i also started Outlander, but since that is a buddy read, that might take a good chunk of September as well. We have as of yet read the first 10 chapters...
I have also started The Hobbit, East of Eden, Wuthering Heights, The summer of Secrets, Big little lies and The president and the Apprentice.
It sounds like i have a huge amount of currently reading books. I am not reading all those books actively.
I started East of Eden, and even though i liked it i couldn't get into it so i put it aside because i did not want to slump my way through a book and take two weeks to finish it and not read anything else during that time, simply so that i could finish that. So i put it aside.
The same happened with the Hobbit and Wuthering Heights. Well Wuthering Heights is a classic and i can never read straight through those and i did not plan on that, i just started to read it too late in the month to get it finish in August. No problem it rolls just right over into September.
The Summer of Secrets, Big little lies and the President and the Apprentice were other NetGalley books. And i started them after reading all those that were not really my case and the first two did not click with me right away -and i really was not in the mood to read another book that was just so-la-la to me, i stopped those. And the President... is huge. I started it and have not yet finished it, since i started those other two huge physical books and had no time to read that one. I will get back to it and finish it because it is interesting!
And honestly making that TBR? Huge help, because after trying the third book and really getting into it, i wanted to just stop trying and not read anymore. But because of the list and my challenge i continued trying.
I am very pleased to have read all those books, especially considering the huge amount of pages i read this month, since i did read quite a few big books and i am also very happy about that.
So as i said, very pleased and happy about the amount of books i read even though i did not manage to read all the books i planed to read.
What about you guys? How much did you manage to get read this month?
Are you happy about the amount you read?
Do you have a plan for each month?
Or rather pick at random and not have a number or specific books hanging over you?
What was your favorite book or books that you read this month?
I think my two favorite read for this month were 11/22/63 and The name of the wind.
Mostly because of the fantastic writing and because those stories just sucked me in, in the last few days of the month and got be back into the mood to pick up any type of book, no matter how thick it is, and just read.
I will once again share my TBR for September in a few days, mostly for myself. It will once again be a huge amount. So check back here in a day or two, if you want to see another extreme challenge of books i make for myself :)
Write more later...