Waiting on Wednesday: Lock & Mori #1
This is another one that is coming out soon and will also appear in my next September New Releases post coming out in a little while.
But lets get into the books facts before I tell you why I can't wait for this book.
Lock and Mori # 1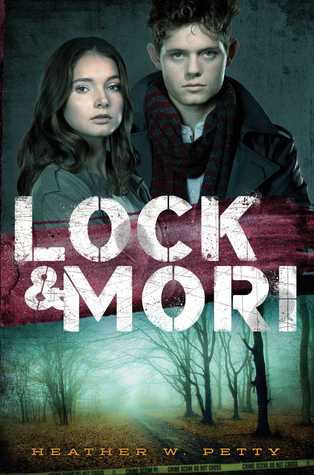 W
ritten by: Heather W. Petty
Publisher: Simon & Schuster Books for Young Readers
Release Date:
September 15th, 2015 or November 1st, 2015, depending on where you live.
Genres: Young Adult, Mystery, Contemporary, Retelling, Thriller
Pages: 256
Buy: Book Depository, Amazon.de, Amazon.com
Add on: Goodreads
Summary:
In modern-day London, two brilliant high school students, one Sherlock Holmes and A Miss James "Mori" Moriarty, meet. A murder will bring them together. The truth very well might drive them apart.




Before they were mortal enemies, they were much more.




FACT. Someone has been murdered in London's Regent's Park. The police have no leads.




FACT: Miss James "Mori" Moriarty and Sherlock "Lock" Holmes should be hitting the books on a school night. Instead, they are out crashing a crime scene.




FACT: Lock has challenged Mori to solve the case before he does. Challenge accepted.




FACT: Despite agreeing to Lock's one rule -they must share every clue with each other - Mori is keeping secrets.




OBSERVATION: Sometimes you can't trust the people closest to you with matters of the heart. And after this case, Mori may never trust Lock again.
Why I am waiting....
I really enjoy Sherlock retellings.
I love Elementary. I enjoyed the BBC series Sherlock.
I can't wait to read a teenage version of Sherlock. And i am interested to read about when he and "Mori" were not enemies or actually when Moriarty is not trying to kill Sherlock.
Overall this book just sounds fantastic to me. And i do love that it is not overly long with not even 300 pages this should be a fast and quick read. Just enough to get sucked in, enjoy the crime solving and a little drama, but not to long to overdose it.
I also really like that it is a series, so that when i love this book i have a new series i can look out for.