Book Review: Shadow and Bone
I really started why to many series this month!
This is another one of those:
Shadow and Bone
Author: Leigh Bardugo
Language: English
Pages: 372
Publisher: Square Fish
Overall rating: 4.5 out of 5
Book series: yes,
#1 out of the Grisha Triology
Book received through:
bought it myself
Summary on the book
:
"Alina Starkov doesn't expect much from life. Orphaned by the Border Wars, she is sure of only one thing: her best friend, Mal - and her

inconvenient

crush on him. Until the day their army regiment enters the Fold, a swath of unnatural darkness crawling with monsters. When their convoy is attacked and Mal is brutally injured, Alina reveals a dormant power not even she knew existed. Ripped from everything she knows, Alina is taken to the royal court to be trained as a member of the Grisha, the magical elite led by the myserious Darkling. With Alina's

extradorinaiy

power in his arsenal, he believes they can finally

destroy

the Fold.

Now

Alina must find a way to master her untamed gift and somehow fit into her new life without Mal by her side. But nothing in this lavish world is what it seems. As the threat to the kingdom mounts and her dangerous attraction to the Darkling grows, Alina will uncover a secret that could tear her heart - and her country- in two.

"
Favorite thing/moment in the book: The characters!
Worth reading?
Yes! If you love fantasy or want to try it? Give this book a read!
Get the book here: Book Depository

Add to Goodreads

Full review:



First thought after finishing the book:




Beautiful writing, wonderful story, fantastic characters, great ending!
This book!
I actually have no idea where to start.
It was just so much more then i expected! Which is strange since i had no idea what to expect when i started this book. I just heard either fantastic things or that people just kind of liked it. So i was really unsure what to expect out of this. But i just... i fell in love!
I loved the world, i loved the writing. I loved the characters.
I loved the Darkling!
I loved Alina!
I just... this book was fantastic!
I really enjoyed the fantasy aspects, the magic and how the story build to the final climax.
It was all done very nicely.
There are some aspects that i felt were a bit much, or that i wished would have been made a bit clearer (for example if one of the characters was good or evil, actually on Alina's side or not) but overall this story was wonderful.
I also would have loved this book even more if the friendship between Alina and Mal would have kept completely a friendship, because I would really love to finally read a book where a female and a male are just friends and neither of them has any feelings for each other, other then friendship. But still, it was okay and not overdone or too romanticized, so it was still done well and not typically.
I loved that the ending of this book was not kept open, but could be left as it is and there is no actual need to read the next book if you don't love this book as much as i did, because this book is warp up in itself. I personally love to read on and see what the second book has in store, but still, i love an actual ending in first books in series!
I can just gush about this book so i will keep this short: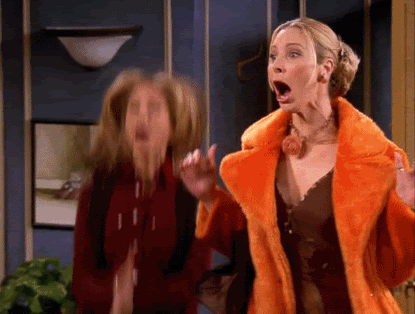 Fantastically wonderfully amazing book!
If you have not read this book yet? What are you doing? Read it! It really is worth reading, so go do that! Now!
Let me know what you think :)
Write more later....