Book Review: A Thousand Nights
I am on top of the Book review at the moment. Lets keep it that way, and so lets go on with the very first book i read, (started and finished) in October!
A thousand Nights
Author: E. K. Johnston
Language: English
Type of book: e-book
Pages: 336
Publisher: Disney-Hyperion
Overall rating: 3 to 3.5 out of 5
Book series: No
Book received through:
NetGalley
Summary on the book
:
"Lo-Melkhiin killed three hundred girls before he came to her village, looking for a wife. When she sees the dust cloud on the horizon she knows he has arrived. She knows he will want the loveliest girl: her sister: She vows she will not let her be next. And so she is taken in her sister's place, and she believes death will soon follow. But back in their village her sister is mourning. Through her pain, she calls upon the desert winds, conjuring a subtle unseen magic, and something besides death stirs the air in it's place. Lo-Melkhiin's court is a dangerous palace filled with pretty things. intricate statues with wretched eyes, exquisite threads to weave the most beautiful garments. She sees everything as if for the last time. But the first sun sets and rises, and she is not dead. Night after night Lo-Melkhiin comes to her, and listens to the stories she tells and day after day she is awoken by the sunrise. Exploring the palace, she begins to unlock years of fear that have tormented and silenced a kingdom. Lo-Melkhiin was not always a cruel ruler. Something went wrong. The words she speaks to him every night are given strange life of their own. She makes things appear. Little things, at first: a dress from home, a vision of her sister. With each tale she spins, her power grows. Soon she dreams of bigger, more terrible magic: power enough to save a king, if she can put an end to rule of a monster.

"
Favorite thing/moment in the book:
Mhm... that is a difficult one to answer. That it was different then i expected? Even thought that also kind of disappointed me a bit.
Worth reading?
If you love Fantasy, yes!
Get the book here: Book Depository

Add to Goodreads

Full review:




First thought after finishing the book:
Fairytale kind of writing, lots and lots of fantasy and magical elements and not an actual retelling of 1001 nights at all.
This is actually a difficult book for me to review.
Because overall i enjoyed this book, i really did. But i just had problems with the marketing of the book because it was not what i expected from what the book was said to be!
So do i review it in the way that it was marketed? Or do i review it for the book it is?
And since it is difficult to choose, lets just combine it all, okay?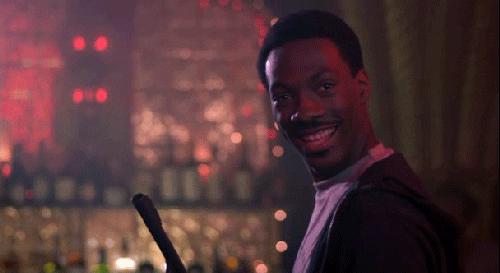 This was a completely different kind of story then i expected going into this book.
I expected a story with lots of storys. I expected exotic characters and lives, i expected a very fairytale element but also more realistic and real world aspects with the magical aspects being the stories that were told.
This book had more or less no actual story telling in it, which confused me greatly, since you know it was supposed to be a retelling of how 1001 nights a girl told stories to a king. And then there were just a few stories mostly about her sister and how much better she is? It just confused me endlessly. And honestly i kind of got bored of hearing about this fantastically great sister after the second story, sadly to say.
The characters were different then what i expected. The girl was stubborn and strong and i enjoyed that, but the way the king was written (and i can't actually say how that was because that could spoil things!) was just a cheap way out of it for me and i did not enjoy that.
I did miss the thousand and one night feeling, the exotic Arabian lifestyle. Sure there were the aspects of the dresses, the face-veils and all that. Also the described food was different then the typical western world, there was lots of talk about desserts, but overall... i just missed the exoticness in this book. I wanted a better description of how the Arabian lifestyle is, i wanted a better description of the palace and just... i missed the setting of the book. Maybe that was my own mistake, but with that beautiful cover and that very promising summary of the book i just expected more of a magical feeling in this kind of way and not in the typical magical -being able to do things that should not be possible- way.
And while i am on the topic of the "typical" magical ways, i did not expect this story to be as fantasy and magically based as it was, since i actually expected the magical aspects to be the stories that the girl tells the king, and not that there is actual magic in this book that characters are able to use in the extent this book had it.
This might sound as if this book was not something i enjoyed, and that is not true.
This book was good. It was just a huge surprise in what it actually was about and how it told the story.
I actually really enjoyed the dynamic between the girl and the king, as well as her and the other character. i loved that she was strong and decided that she would not show fear, simply because she herself decided to be in this position and so she should stay strong.
I think that that is a very important message, especially to send to younger adults, to showcase that it should not matter what others fear, if you think that you don't have to fear it, don't fear it. If you want to do it, do it! And this book really did deliver that message quite beautifully -at least i took that message way from this book!
I also really liked the family aspects of this book. The parents loved their children, the queen loved her son the king, the parents of the girl loved the girl. The brothers and her sister loved her and just wanted to best for her, just as she wanted the best for them.
It all was just very nice to read about in a YA look because how often does it happen that the families actually love each other and want the best for each other simply because they are family and what else would you want for your family members?
The writing was also very beautiful and had a very magical and fairytale aspects to it. It just felt very fantastic and magical to me and in a way like the older typical fairytale writing style. Which i actually thought was a very nice touch for a retelling.
And even though i just said that the fantasy and magical aspects of this book surprised me in a big way, they still were written well. It was very well done overall! In most aspects the fantasy and magical aspects made sense.
Actually the only real thing that i did not enjoy overly much, was the ending. I thought it was a pretty cheap and easy coup out of a situation and the author simply had no idea how to write herself out of the corner she wrote herself into. It wasn't the worst ending ever, it just felt very easy to me and as if she just wanted to finish this book up and be done with it. Especially with the very long build up. But maybe that is just me?
Still all in all: Good book.
To me it was unique. It had something that i will remember.
And if you want to read a different kind of fantasy book, or if you are new to fantasy and want to see if you enjoy that genre? Give this book a try because i am pretty sure it will surprise you just as it surprised me.
Have you read this book? What did you think?
Do you want to read the book?