Book Review: Vicious
Can you believe it? Another review. I am on top of this stuff at the moment. Lets hope i can keep this going! Maybe i catch up sometime soon!
Vicious
Author: V. E. Schwab
Language: English
Pages: 353
Overall rating: 4 out of 5
Book series: yes,
apparently would be interesting
Book received through:
bought it myself
Summary on the book:

"Victor and Eli started out as college

roommates, brilliant, arrogant, lonely boys who recognized the same sharpness and ambition in each other.

In their senior year, a shared research interest in adrenaline, near-death experiences, and seemingly supernatural events reveals an intriguing possibility: that under the right conditions, someone could develop extraordinary abilities.
But when their thesis move from the academic to the experimental, things go horrible wrong. Ten years later, Victor breaks out of prison, determined to catch up to his old friend (now foe), aided by a young girl, whose reserved nature obscures a stunning ability.
Meanwhile, Eli is on mission to eradicate every other super-powered person that he can find, aside from his sidekick, and enigmatic woman with an unbreakable will.
Armed with terrible power on both sides, driven by the memory of betrayal and loss, the archenemies have set a course for revenge. But who will be left alive at the end?"
Favorite thing/moment in the book: The realness of it all. Schwab has a fantastic way to write that makes the unbelievable things as supernatural powers seem possible.
Worth reading?
If you enjoy the supernatural, if you enjoy heroes that are not sure if they are really good, if you enjoy villains that think they are the good guys, then

yes

. If you want a fantastically written stories, with even better characters and a fantastic storyline and just about all details thought out, then

yes

!
If all that sounds horrible to you, then no. This book is not the right one for you.
Get the book here: Book Depository

Add to Goodreads

Full review:



First thought after finishing the book:

Fantastic story, wonderful characters, beautiful writing, I want more and at the same time i had just the right amount of this story!
This book!
I have no idea where i should start with this book!
So lets just start with what comes to my mind first, alright?
Normally i am not a fan of the "Now" and "Flashback" kind of writing style, where the author changes back and forth for each chapter between the "now" and the "past". Mostly because in many cases the author does not manage to actually fit the timelines together, so that at one point in the book they come together and the reader understands why the heck the back and forth was necessary.
Schwab... well that woman managed it in a masterful way! She really mastered writing two different timelines and ending at the same point for the final climax! She did it in a fantastic way, really great. Should i gush on or go on? I think i go on.
And then characters?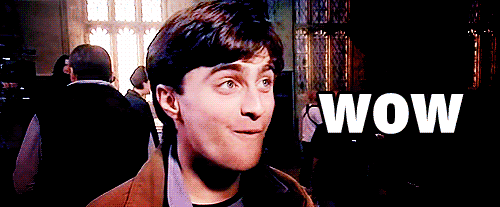 Victor the boy/man that is curious and alone because of absent parents and used to getting what he wants without actually having to work very hard for it all. And while at the beginning he seems a bit arogant at times, he is still so relatable. Because no matter what kind of character you yourself have, in some ways you can relate to him throughout this story and what he goes through.
!SPOLIER! (a little at least)
I personally was extremely jealous of his superpower, because suffering through daily constant pain? So jealous! You can not believe how at that moment i wished that it was really possible and how badly i would want to try this if it would work, just to hope that his power would be what i would get! Sounds crazy. i am really not crazy, if you ever had a pain that you can't take medication for to take it away, come talk to me, we understand it other i am sure!
!SPOILER END!
And Eli, the slightly darker but equally as smart and slightly crazy other boy/man, where you are unsure if he is the sane or insane on of the duo.
Both are introduced in a way that you are not which one is in the right until a specific point in the story.
And the other characters? Perfectly fitted for the character they interact with.
So Schwab? Also a master in writing and combining characters together in a way that even if they behave in a stupid way, you can connect, you can understand and relate to what is happening. I loved her characters, even if i hated them, that fantastic was the writing!
And then there is the story itself, what it is about and how the events unfold.
And they are fantastic. Once again Schwab writes fantastically and gets across what she wanted to say without losing the finish line. And how she wrote the story, and how story was told (not just the two different times, but the overall way the story unfold from the boys/men as students to ten years later) was great. She really managed to balance wonderfully by giving all the needed information and not overdoing it.
I also really enjoyed how she describe how Superpowers could come to be. Sure it is a fantasy book, and i do know that it is not possible to have a near-death experience and actually wake up with a superpower, but the way she describes the medical parts of it? it does sound rather believable! She clearly thought this all out in a fantastic way!
I also really enjoyed how the showdown between Victor and Eli ended. It was a great way to end the story and deal with the characters she put together. I loved this kind of ending, because it is not the typical way that is rather stupid, especially for something that has been planed for years and years. No, Victor really thought through what he wanted to do and how he could do it to really show who and what Eli is and at the same time clear his own name. It was fantastic. If the story would have been not as good as it was, then the ending would still have saved that story and made it fantastic! Yes, it was that great!
Alright and now to what i did not like that much about this story...
I found it a bit unrealistic how little all the parents seem to care about their children in this book. No matter which child, all parents seem to be completely ignore that they have them, or only remember that they have children if it is convenient for them.
I mean i know that it is practical for this story, and useful because then it is not necessary to work around them, but i still thought that it was a rather easy way out and with all the thought out and greatly written rest of the story aspects i would have hoped for a little bit more and not the typical and easy way out of "absent parents" for all the characters no matter the age.
I also did not really like the "little girl" -i won't go into more detail here because if you have not yet read the book this won't spoil anything and if you read it you know who i mean- her story and all that were rather... boring and i would have enjoyed it more if Schwab would have kept this part of the story to just telling how she got her power and then just leave it at that. But that is a personal preference and didn't overall do much damage to the story so not a real negative, just something that sometimes got a bit on my nerves. I think mostly because i just wanted to go on with the actual story and with what Victor and Eli were doing since i really enjoyed those two.
Overall?
Fantastic book, beautiful writing. Great character and just overall such a great story! I loved it. I really enjoyed it. And i want to go and buy "The Darker Shade of Magic" by her simply because i want to continue reading how Schwab writes.
If you have not yet read this book? Give into the hype, pick it up and read it. Love it. Feel with the characters, and be a little jealous that it is not actually possible to get superpowers as this book says.
What about you guys? Have you read this book? Loved it? Hated it?
Let me know, i am curious what you thought!
Write more later...