Waiting on Wednesday: In Real Life
Waiting on Wednesday is a weekly event hosted over at Breaking the Spine, so head over there to join in or see what it is all about :)



In Real Life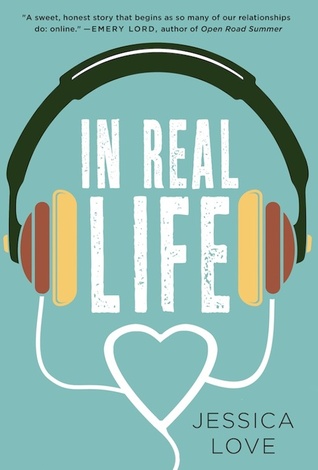 Written by
: Jessica Love
Publisher: St. Martin's Press
Release Date: March 1st 2016
Genres: YA, Romance, Contemporary, Realistic Fiction, Fiction
Pages: 240
Buy: Book Depository
Add to Goodreads
Summary:
"Hannah Cho and Nick Cooper have been best friends since 8th grade. They talk for hours on the phone, regularly shower each other with presents, and know everything there is to know about one another.

There's just one problem: Hannah and Nick have never actually met.

Hannah as spend her entire life doing what she's supposed to, but when her senior year spring break plans get ruined by a rule-breaker, she decides to break a rule or two herself. She impulsively decides to road trip to Las Vegas, her older sister and BFF in tow, to surprise Nick and finally declare her more-than-friend

feelings for him.

Hannah's surprise romantic gesture backfires when she gets to Vegas and finds out that Nick has been keeping some major secrets. Hannah knows the real Nick can't be that different from the online Nick she knows and loves, but now she only has night in Sin City to figure out what her feelings for Nick really hare, all while discovering how life can change when you break the rules every now and then."
I do love a good contemporary, especially if it is not done overly dramatic, or to unrealistic. For me contemporary is all about being realistic as possible.
And what is more possible and realistic then getting to know someone online these days?
I certainly have a lot of people i only know online. And so reading a story all about how real people are online compared to real life sounds really good to me.
I do hope that the actual book has more then the rather big summary of the story already gives away, and there are some twists to the entire thing -without being overly dramatic mind you! as i said not a huge fan of that!- about both characters.
But all in all? I am waiting for this book because to me it sounds like a rather cute and easy to read contemporary that actually talks about a topic that many people deal with everyday -meeting people without actually ever really meeting them. And that just sounds fantastic to me. So i can't wait....
How about you? Have you heard about this book? Does it sound interesting to you?
Any recommendations?
Write more later....