Waiting on Wednesday: Love and Gelato
Waiting on Wednesday is a weekly event hosted over at Breaking the Spine, so head over there to join in or see what it is all about :)
Love & Gelato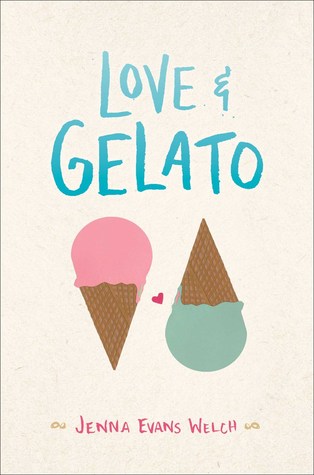 Written by
: Jenna Evans Welch
Publisher: Simon Pulse
Release Date: April 12, 2016
Genres: YA, Romance, Contemporary, Realistic Fiction, Fiction, Italy, Travel, Culture
Pages: 256
Buy: Book Depository
Add to Goodreads
Summary:
"Lina is spending the summer in Tuscany, but she isn't in the mood for Italy's famous sunshine and fairy-tale landscape. She's only there because it was her mother's dying wish that she get to know her father. But what kind of father isn't around for sixteen years? All Lina wants to do is get back home.
But then Lina is given a journal that her mom had kept when she lived in Italy. Suddenly Lina's uncovering a magical world of secret romances, art, and hidden bakeries. A world that inspires Lina, along with the ever-so-charming Ren, to follow in her mother's footsteps and unearth a secret that has been kept from Lina for far too long. It's a secret that will change everything she knew about her mother, her father - and ever herself. People come to Italy for love and gelato, someone tells her, but sometimes they discover much more."
I Love Italy. I always loved going to Tuscany when we did that a few times during my summer vacation when I was younger. I would love to go back. That is just... the Tuscany is one of the most beautiful parts of Italy if you ask me. Which honestly nobody ever does. But just... believe me. It is beautiful.
And a road trip across Tuscany? Would love to do that. Especially exploring the hidden little magical parts of it. that are honestly existing in Italy.
And if all those are not reason enough, who doesn't want to read a book that takes place in Italy?
Also this sounds more then just the typical YA romance, and why not try and see if this is a good one? The cover is cute enough!

How about you? Have you heard about this book? Does it sound interesting to you?
Any recommendations?



Write more later....