Top 10 Tuesday: Bookish Giggles
I am slacking big time at the moment with Review posts on this blog. I always tell myself i will do it, write them, then the day is over and i just think: okay tomorrow. And guess what?
Tomorrow is no better then the day before was and i just push it back and that is it. No post is ever been written.
At least i manage the TTT and WoW posts, so yeay for posting a little ;)
ANYWAYS.... on to the actual topic of this post!
This weeks TTT is all about laughs and giggles.
Or in other words: "Books that will make you laugh or at least chuckle"
And while i would love to share all the funny books and i was all ready to write this and share my well loved and laughed at books? I don't have enough to share.
I am completely disappointed, mostly in myself because i clearly don't read enough funny books to have a complete list here, especially considering that most books i do find funny are not necessarily categorized into "humor" as genre, but rather other genres that i find incredible stupid and because of that funny.
I do really recommend "Manhunting" by Jennifer Crusie which is all about the hilarity that is dating and stupid things like the main girl stabbing her dates with a fork or having them keel over on the golf course. Which doesn't sound funny, and i swear i am not some kind of psycho that enjoys the pain of others, but of Crusie writes is just so hilarious so go read that. Thats my actual recommendation for today.
Now on to the list for this week.
Here are the funny books that i want to read very soon because apparently they are a must read for the genre humor and i can't wait to see if i love them as well and will laugh myself silly while reading them. One can hope.
Lets start with the fiction since I noticed that apparently i want to read a lot of humor non-fiction so the fictions are way less:
1. Bridget Jones's Diary by Helen Fielding
I only ever watched the first movie of this book, way before i even knew that this was a book.
And while i didn't love the movie, it was still interesting enough that i want to see how it differs from the book. Also retelling of Austen books are quite fun most of the time.
I also heard nothing but great things about this book so i want to give it a try and see if it really as funny and interesting as people say. So i hope to get my hands on this someday soon and read it.
2. Good Omens: The Nice and Accurate Prophecies of Agnes Nutter, Witch by Terry Pratchett and Neil Gaiman
This book has been brought to my attention through all kind of different reasons and recommendations.
Most people talk about how fantastic this book is to start both Gaiman and Pratchett books, also that this is a great book overall.
And then there is the actual topic of todays posts, the humor, which apparently is point on in this book. Who doesn't love nicely written book about good and evil?
Now i just have to find a way to get this book, somehow.
And now on to the non-fiction because yes, i don't have any more fiction books i want to read that are apparently funny.
3. Let's pretend this never happened: a Mostly true memoir by Jenny Lawson
This is apparently super funny and has been on my list since 2012, since that is when this book came out. Also i think this book also has moments of chronicle illnesses? Which you might now, is always interesting to me suffering from one myself. So hearing from a person that clearly managed to survive through those moments? I want to read about it because of that no matter if it is funny or not.
But as i said i heard, more people then not, rave about how greatly funny this book is.
And if i read this i am more then willing to give her other book "Furiously Happy: A funny bak about horrible things" a try and see what i think about that one.
4. You're Never weird on the Internet (almost) by Felicia Day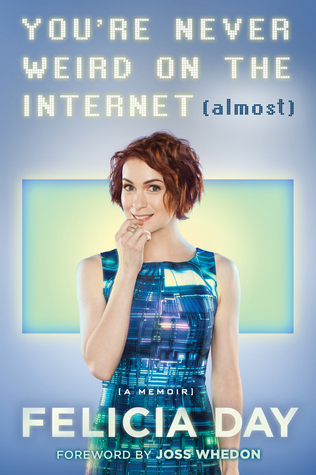 I confess that i don't know anything about Day. At all. I never seen her in any series or movie. I have no idea what kind of internet enterprise she apparently build. Really no idea who she really is. BUT who doesn't love a person that loves the internet (almost) as much as well all do?
I always want to read about people that managed to make actual money on the internet, so there is also that factor of the book.
But from what i heard about the humor of this book? It is apparently super hilarious and so fantastically funny to read that you just have to read it no matter what kind of humor you prefer.
So i want to give this a try very, very soon!
5. Seriously ... I'm Kidding by Ellen DeGeneres
Who doesn't love Ellen?
And if you say you don't, who the heck are you and what are you doing here?
That woman is fantastic!
I never read a book by her and i thought all of them sounded great and interesting.
This specific one is actually apparently a pretty hit or miss one. Many people love it, many think this one is not really the best work.
I always kind of like to read books by very well loved people that are not the most loved ones, because honestly? If i don't love them then i don't feel like the complete freak-show.
But since i at least know the ti enjoy Ellen's humor, and that she doesn'T have that kind of humor that i just don't get from comedians -you would not believe how often that happens!- i have at least that on my side, right?
6. Is Everyone Hanging out without me? by Mindy Kaling
The only thing i know about this woman is that she is all for making sure that other women know that it does not matter what the heck your body looks like. And the makes me love her already.
So clearly i want to read the book because of that.
And then there is that many people said that this was fantastic, if not completely funny, just a fantastic read overall.
But she has apparently a good humor so why not give this a try, and if nothing else supporting a woman that clearly has the right mind and attitude towards others?
7. Bossypants by Tina Fey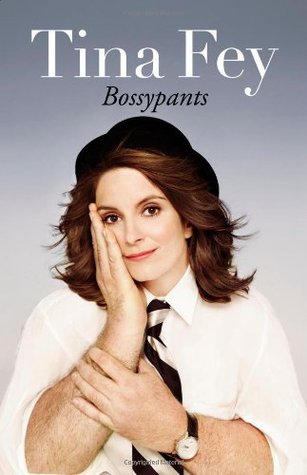 Sometimes the internet is a funny, funny thing.
I only know Fey through all those very, very many gifs that exist of her and have fantastic quotes on them or just very nice moments of her. I have no idea which are real and which are from a series or movie or something. But she just seems very real, and while people seemed to be rather mixed about this book -some love it and say it is the funniest things they ever read, some people seem to think this book is basically made up of worthless babble- i want to give it a try.
As i said i have no idea about her or anything about her, but she clearly had her journey and she seems to enjoy life so why not?
8. Yes, Please by Amy Poehler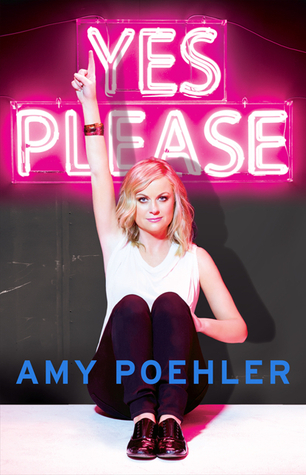 This is basically the same as the one above, mostly because apparently those two do a lot together and many of those gifs i talked about? Both of them are in it.
I actually own this book and i should finally read it so this is why it is on this list. Also because so many people seem to love it and find it incredible funny. So i want to see for myself what it is all about.
9. Naked by David Sedaris
This has been on my list to get and read.
Mostly because it is on so many "must read" and "have to read" lists that it is almost unbelievable.
Apparently this book has a very unique worldview, showcases different aspects of live and is generally just a strange and hilarious book.
One of the things that keep me from actually picking it up right away and reading it? That this is a short-story and/or essay collection and i always have problems with those. And by that i mean i never found any that i enjoy even a little. So reading this is a challenge for myself. But since I keep sing it and hearing about it i keep remembering it and wanting to read it. So maybe one day.
10. Not that kind of Girl: a Young woman tells you what she's "learned" by Lena Dunham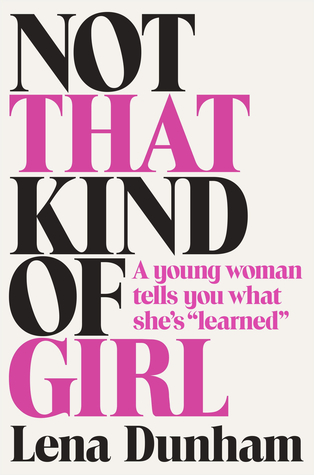 One of those books that i keep hearing about for different reasons and that interest me because of many different reasons.
This is apparently a great "feminist" reads, it is also supposed to be fantastic "funny" book.
And as you might be able to guess from this list up until this point? I am always interest to learn about other people's lives and what they feel like sharing.
I am not sure if this is my type of book -just about as many reasons for not knowing if i enjoy it as i have for wanting to give this a try- but why not, right? If its not for me at least i tried it. Maybe someday.
So this is my list of funny books i really hope to read someday soon.
I would love to hear from you if you have any recommendations -fiction or non-fiction!- so if you made a list? Please leave a comment with you link, or if you have a specific book to recommend? Would love to hear about it in the comments.
Let me know, lets chat!
Write more later....