Waiting on Wednesday: Ivory and Bone
Waiting on Wednesday is a weekly event hosted over at Breaking the Spine, so head over there to join in or see what it is all about :)
Ivory and bone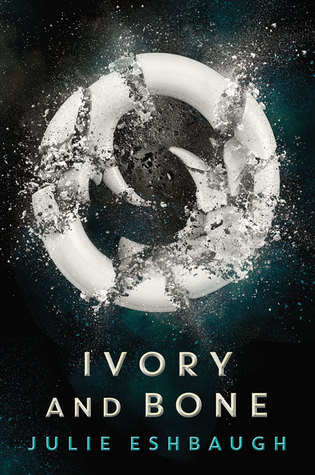 Written by
: Julie Eshbaugh
Publisher: HarperTeen
ISBN: 006239925X
Release Date: June 14th, 2016
Genres: YA, Fantasy, Historical Fiction, Romance, Retelling
Pages: 384 (Hardcover)
Buy: Book Depository
Add to Goodreads
Summary:
"A prehistoric fantasy - with allusions to Pride and Prejudice.

Hunting, gathering and keeping his family save- that's the life seventeen-year-old Kol knows. Then bold, enigmatic Mya arrives from the south with her family, and Kol is captivated. He wanted her to like and trust him, but any hope of impressing her are ruined when he makes a careless - and nearly grave- mistake. However, there's something more to Mya's cool disdain... a history wrought with loss that comes to light when another clan arrives. With them is Lo, an enemy from Mya's past who Mya swears has ulterior motives.

As Kol gets to know Lo, tensions between Mya and Lo escalate until violence erupts. Faced with shattering loses, Kol is forced to question every person he's trusted. One thing is fore sure: this was a war that Mya or Lo - Kol doesn't know which- had been planning all along."
Honestly?
I don't really have a specific reason.
I just saw this book while looking through BookDepository new releases and it just sounded interesting.
There is romance and its historical fiction and there are family issues. And apparently it is a retelling of Pride and Prejudice of some kind? How much more can you put in a book and not have it turn out good?
So that was really all it took for me to want to read it.
Also the cover. Not gonna lie. The cover is very appeal to me for some reason.
What about you guys? have you heard about this book?
Want to read it?
Any Retellings to share that you guys love?
Let me know, lets chat :)


Write more later....