Top 10 Tuesday: 10 books i want to re-read very soon!
Instead of blabbering on before this post and trying to explain why i am so late, lets just get into it, shall we?
This weeks topic is:
"
Freebie Week"
Which means i can choose what i want to talk about.
And i felt like sharing the books i really feel like re-reading. Even if i did this already at some point.
Here we go:
1. Across the Nightingale Floor by Lian Hearn
This is the first book in the "Tales of the Otori" series and i only read the first three books because when i read this series it was a trilogy.
Since then there are two more books but i can't really read those without emerging myself back into this story, into this world.
So i really, really want to read this book and the other two i already own and then get the next two -new books!- and finish this series off and hopefully love it just as much as i did when i re-read this series before, years ago.
2. The Cuckoo's Calling by Robert Galbraith
I read all three books that are currently out in this series -the "Cormorant Strike Series" but since finishing the last book i have this really big urge to re-read this first one.
Mostly because when i finally finished this book earlier this year i have been struggling through this book for about three months and didn't love it that much.
It was good, it was okay. But i didn't love it.
But now that i read the all three books, i kind of want to make the connections with the details we get in this first book that didn't make sense or seemed necessary when i read this book for the first time.
I am not sure when i can let myself re-read this book but maybe at the end of this year or early next year? So that i can let myself re-read it when the next book of this series comes out and i can tell myself i need the re-read to refresh my memory or something.
But i just want to see how i enjoy this book know that i know where the characters in this series are going. And if i still don't love it as much as the second book or if i will love it now. We'll see when i get to the re-read, right?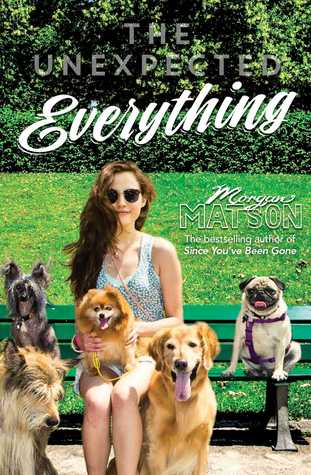 3. The Unexpected Everything by Morgan Matson
I literary just read this, this month. But you know what?
I think i was in a strange mood and not at all in favor of this book when i read it.
Do you guys ever have that?
That you really want to read a book but as strange as that sounds it just doesn't fit your actual reading mood and if you still read it its just disappointing you?
So i will be re-reading this sometime soon and see if i like it better if i feel more in the mood for a book like this.
Because i can not not love this book at least a little since i loved Amy and ROger's so much, right? Right. So second chance it is.
4. Amy and Roger's epic Detour by Morgan Matson
And since i am already talking about Matson's books. And my love for this book. I read this in May. And since i put it down i want to pick it up again. So i will be re-reading this very, very soon. And hope to love it the second time around as much as the first time.
Not sure how i couldn't love it as much. But you know... we'll see i guess?
But i can't wait. And i will be reading this either in July or in August, depending on how i get along with the books i kind of feel like i have to read for review and all that. But i will get to this this summer. And love very second of it again. I am pretty sure.
5. The Wrath and the Dawn by Renee Ahdieh
I got a free copy of the ebook and speed through this book. And the sequel - the Rose and the Dagger. In a day.
I mean i speed read this think -or at least how speedy i get. I mean i read over 800 pages in one day basically in one sitting. That is pretty much speed-reading right?
But because i basically swallowed this book duology in one big bite i want to re-read this as soon as my actual physical copies get to me so that i can enjoy it in all it physical present-sy... does the make any sense at all?
I just want to re-read this first and the second book of this series again, slower and really enjoy every second it, but slower then the first time.
Also this was just a fantastic retelling that i have to re-read this and very soon! Because LOVE! The writing, the atmosphere, the books... i am just completely in love with this series and i have to reemerge myself as soon as i can.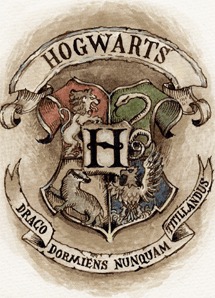 6. Harry Potter series by J. K. Rowling
I know. I am sorry.
Apparently i really can not go a week without mentioning HP in this meme if i can help it at all.
But i recently bought myself a new set of them. Because why the hell not right?
And now i am really itching to re-read the entire thing from the start. Even though technically i am still in the middle of a re-read and have book six and seven left.
But maybe I will just re-start it over with the new books? We'll see i guess.
But i just really want to finally get back to HP and that world.
I might just be feeling nostalgia because currently in my life nothing is happening as i had hoped and my health is currently once again on the down slight so i need some childhood happiness. So this will be happening very soon. most likely as soon as i finish my computer stuff in a little while and sit down with the one of those books. Because i kind of need it.
7. The Casual Vacancy by J. K. Rowling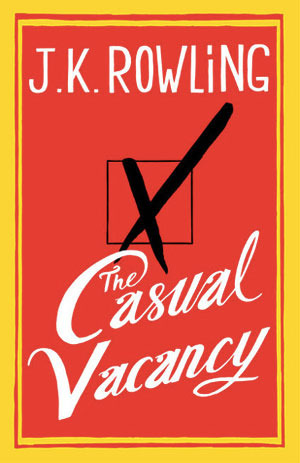 I know most people hate this book.
And i do understand that. But i actually didn't hate it.
I didn't love it. But it was still a good book.
Very adult, brutal and sexualized. BUT still a good book.
And i have not read this since 2012 and i wanted to do a review for this since I started my book blog but i haven't gotten to it yet.
So i will be re-reading this this year and do a review because i want to.
And i love Rowling's writing. Which i think is pretty obvious since this is the third book of hers on this list! If or more realistically and counting all the books in the series i talked about up until now, the 11th book on this list by her. ;)
But i just want to read this again soon and see how i feel about it now and after knowing what to expect.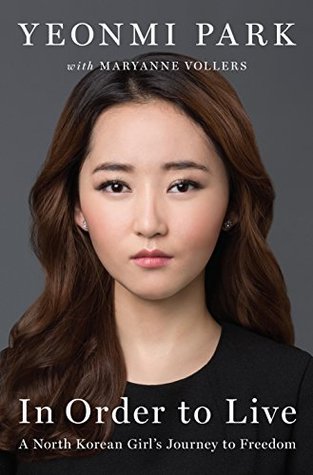 8. In order to Live by Yeonmi Park
This is a book that i am not sure when i want to re-read it. I just know i want to re-read it.
Because this book is worth a re-read and Park deservers all the readers she gets because this young woman is spectacular and her live is horrendously brutal in a way that really makes the reader thankful for everything they have and had during their time growing up.
So as i said, i am not sure when i will be re-reading this because even though read this book at the end of last year, i still feel like of raw about this book.
I have to be in the right mood to read this.
I just know that i have to re-read this at least one more time in my life.
9. Vicious by V. E. Schwab
I loved this book and it unexpected twists and turns and really, very dark main characters and that the hero and the villain are kind of both at the same time.
The writing was great as well. And this was another one of those books that i kind of wanted to pick up since i put it down the first time.
But i can't let myself do that especially with this book. Because i think if i do that with Vicious i will be re-reading this until i get my hand son the sequel. Which might take a while since we don't even have a cover for that one yet.
But this was such a surprising and wonderful read that i will re-read this soon. Because i will not be holding myself back that long anymore.
10. The Language of Flowers by Vanessa Diffenbaugh
Her new book just came out this year, and is on its way to me.
I am not sure if i will re-read this book before i read the new one. Not that they have anything to do with each other. So that shouldn't even be a thought since they are completely separate standalone.
But i still kind of feel like emerging myself into her writing because it is so unique and beautiful and after i read this book the first time i couldn't read anything for a week or so because i just didn't know what to do with myself and without her writing and story telling and those characters.
So i am pretty sure i will need both of her books very near together because most likely after finishing one of her book i will once again get into a withdraw from her writing and need more! And most likely have double the amount of problem to find my way back to other books.
Always... this book is beautiful and wonderful and one of the book i actually always push on people. So i want to re-read this book and find myself back with Victoria and her language of flowers. Soon. And hopefully not fall down and have to go cold turkey because of the writing.
Do you have read any of those books i just talked about?
Wankt to re-read any of them as well?
Never ready and of them? Want to read any of them now?
What topic did you do this week? want to share your link with me so that i can check it out?
let me know, lets chat!
Write more later....