Top 10 Tuesday: New exciting releases 2016 - Part 2
I cannot keep up with TTT posts this year for some strange reason! I want to and then Tuesday comes and goes and i haven't done it! But yeay, this week i actually am doing it on a tuesday, and its going up on the Tuesday i write this so... yeay?
Anyways...
Instead of rambling about my inability to actually write blog posts, lets share a few new releases that are coming with each other!
This weeks topic is:
"
Top 10 Most Anticipated Releases for the second half to the year"
I do do Waiting on Wednesday posts relatively regular on my blog so i already mentioned a few of the releases i am excited for that come out during the second half of the year. But i still have at least 10 that i have not yet talked about there so this is what i am sharing here. Mostly. I might have had do sneak in a couple that i already talked about. Because you know. EXCITING NEW RELEASES!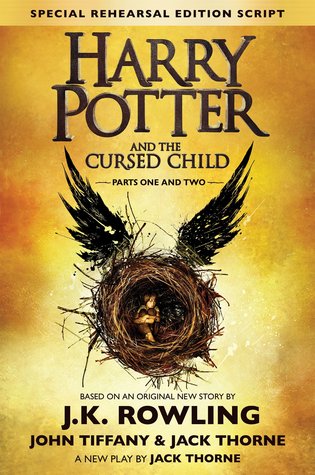 July:
1. Harry Potter and The Cursed Child by J. K. Rowling
Because how can i not put this on this list? And who is not excited for that one?
And what do i have to say more then this? Other then i shouldn't have had to put this on here because HARRY POTTER!
August: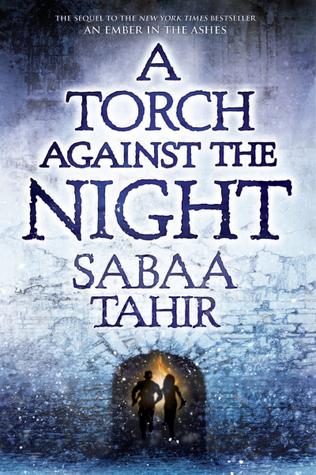 2. A Torch against the Night by Sabaa Tahir
I know a lot of people LOVED the first book and are so excited about this next one.
I am not really one of those, sadly to say.
I mean i found the first book alright. But i am excited about the second one because of that reason. Does that even make sense?
What i am trying to say is that i am excited to see if this book will finish the Duology up in a good way, or if this is another add on that was completely unnecessary since i felt that the first book was unnecessarily long and could have been told in half the book pages it had without a problem and finished up. So i am excited to see if Tahir made this second book better then the first one.
September: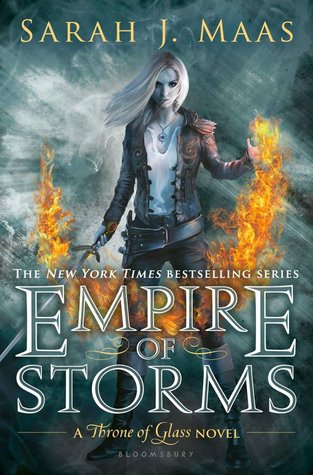 3. Empire of Storms by Sarah J. Maas
This is the second last one in this series (right?) so i am very curious to see where Maas will take the story and what she will do to prepare for the final book. And honestly who is not excited for this book that reads the Throne of Glass series?
I am not the biggest fan of this cover, but you know maybe i get used to it. And i can ignore it out of the time since i will only see the spine of it on my shelves anyways. So really... who cares as long its a fanatic addition to the series?
4. Frost like Night by Sara Raasch
This is actually very similar to "A Torch against the Night" i just talked about. I mean a bit different. I LOVED the first book, was not at all impressed with the second and now i am excited for the third (and last?) book in this series because i want to see if Raasch can pick her momentum of the first book back up in this and make this series fantastic again. Also if this is the last one i am excited to have a finished series, read and reviewed, on my shelves.
October:
5. The last Beginning by Lauren James
In may i read "The next together" and it was a pretty fantastic book. And was far as i know its a duology so this is the last book coming out for this series. And i am not even sure if this is a continuation or a companion but i am excited because James really writes wonderfully. And the story is interesting and even though the first book technically ended in a way that could be left along? I am really excited to see how she continues the series and ends it all. (There has also been a short story/novella thing releases for this series just a few days/weeks ago, if you guys are interested. I am not because BAD experiences with any of those things that i tried so i just gave up on those! But you know, for those that enjoy those shorts of things, for your information, there is the information ;) )
November: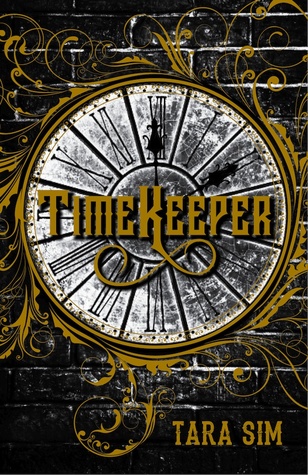 6. Timekeeper by Tara Sim
This is the first book in a new seres, and a debut novel. And it just sounds fantastic!
Because apparently "two o'clock was missing". It takes place in an alternative Victorian world controlled by clock towers and a damaged clock can fracture time or even stop it completely. And i do not need to know more to know that that just sounds great and i want to read it!
7. Faithful by Alice Hoffman
Confession: I saw the cover and was intrigued to see what the book was about because with that kind of cover? it HAS to be something wonderful. It just has to.
And it sounds like a great story, apparently a "soul-searching story about a young woman struggling to redefine herself and the power of love, family and fate." (Goodreads)
Its about a ordinary girl who has something extraordinary happen to her. and i love those kinds of books. So i am excited!
8. Talking as fast as i can by Lauren Graham
I am sure that if Lauren Graham and I would ever actually meet and spend any kind of time together at all? We could be fantastic friends. And i don't mean that in the "creepy stalker" or "obsessed fan" kind of way but in the "we are freakishly familiar so far as i can see from what she shows of her actual personality so that i can just imagine having a fantastic time with her if that would ever be possible" way.
Not that that has anything to do with this post at all. Sorry.
Anyways... i really enjoyed her "Someday, Someday, Maybe" book. I love her in Gilmore Girls, i love her personality. And when i saw that she was coming out with a Biography that tells her life "from Gilmore Girls to Gilmore Girls" ? i had to have that.
Because i just have to.
She is such a fantastic writer, she has such interesting stories to tell. I love how she tells her stories. She has this humor that just clicks with me (which apparently is a hard thing which i do NOT understand AT ALL, but you know... apparently i am a difficult human being to entertain in the funny way).
And even though i am a bit nervous about this being a collection of essays instead of an actual novel,i am still excited to see what she managed to do with this book and just... i just kind of have to do this because she is fantastic as far as i can tell. And who doesn't want to support the people that entertain them and make them laugh? I certainly do.
December

:
9. The Private Life of Mrs. Sharma by Ratika Kapur
This is a book set in India, Delhi, with Indians and i hope lots and lots of realistic Indian culture.
Its about a "dutiful wife, mother and daughter-in-low holding down the fort in a rental in Delhi while her husband tries to rack up savings in Dubai"
I hope to get a wonderful family story and cultural view into India and maybe even discover a new author that i love that comes from Asia (since she is living in New Delhi). It just sounds interesting and i want to see what it is all about.
10. Iceland by Sasha Stephenson
Another start in a series!
And this one is a bit strange sounding but you know sometimes you want to read those kinds of books!
This is a book about a group of children that were discovered years ago in a remote Arctic Island and they all can't speak or understand any known human languages. Even after living in human society of sixteen years at that point.
And apparently now one of those found children wants to go home to that remote Arctic Island.
It is apparently a mysterious story about two sisters who go on a journey together, with fantastic aspects and terrifying secrets about who -and what- those mysteriously found children really are.
Thats it. That is my list. For today. And tomorrow another WoW post will be up so if you want more new releases come back ;)
Are any books on here that you are excited about?
Want to share some new releases you are excited about with me?
Want to let me know you did this post and leave a link?
Fantastic!
Lets chat in the comments!
Write more later...