Top 10 Tuesday: Fall TBR
Hey look! I am finally back!
Can you believe it?
I can't either so you are not alone!
I thought i share a new TTT post with you guys today, since its Tuesday.
Also this weeks TTT is fantastic because i already have made a huge list of books i want to read in the next two months (because where i live fall is September, October and November!).
But i didn't want to share a list with around 40 books on it, so instead i decided to share the newer releases i hope to get and read because i can't wait to read them.
I am not sure if i can really read all of those books, because other then one of the books that i pre-ordered i have not bought any of them yet.
Meaning that i don't own 9 out of those 10 books.
And i don't know how many books i will be buying in the next two months.
BUT if i do buy books?
Those are the 9 i will be buying and reading right away!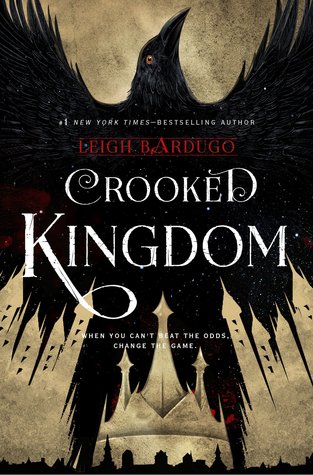 1. Crooked Kingdom
This is a pre-order that i am waiting on. Because i want to read it, but i will only be getting it in the middle of October, even thought it is coming out today? Tomorrow? Something like that. But the fantastic things of pre-ordering a book where i live means that if you are lucky you get it in the first two to three weeks of publication.
Anyways... i don't think i need to explain this one, right?
But i love the Grisha verse, i love her writing. So i can not wait to get it and read it.
2. The last beginning
I didn't even know that this was already out until i made the post. So i will be buying this very soon and reading it, since this is the sequel for "the next together" which i really enjoyed and can not wait to see where she takes this story, how the stories work together and what is going to happen in this sequel or companion or what ever you want to call this!
I have not yet read what this book is about, but the first one is a story where two characters get reborn over and over again in different times and we follow them through those times, trying to figure out what is happening and why they are keep getting reborn and finding their way together.
3. Three Dark Crowns
All i know about this book is that has three sisters that are magical, and that two of them are trying to kill the third one since they believe that the third sister's magical powers are too strong. Not sure if that is even right.
But i love magic, i love stories that have sisters in them.
I love a dark spin on the sister story. So why wouldn't i want to read this?
Also very possibly would have already bought this -since it is already out- but i can not do that since it is not in stock anywhere i don't have to ship it in from a different country. Which is just... i already had to buy Empire of Storms in the US! i will not do that with this book just so that i can read it! I will wait. And hope. And be very patient. Hopefully.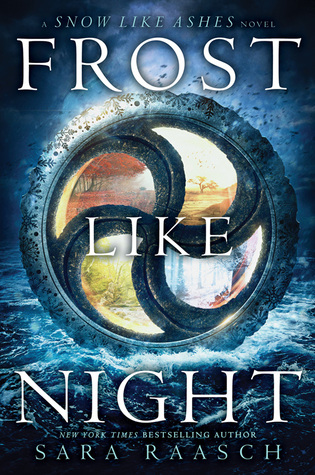 4. Frost like Night
This is the third -and last?- book in the Snow like Ashes trilogy/series. I LOVED the first book. And while i didn't really enjoy the second one from the few people that have already read this book i only heard fantastic things so i can not wait to buy this and read this very, very soon and see what i think of it. I just really hope that this is going to be more similar to the first one and not the second one!
This is a fantasy series that follows a main character who's kingdom has been destroyed and enslaved and they are trying to end the slavery and rebuild their kingdom. Which is a very boring description of what is happening. But you all should just read the first book!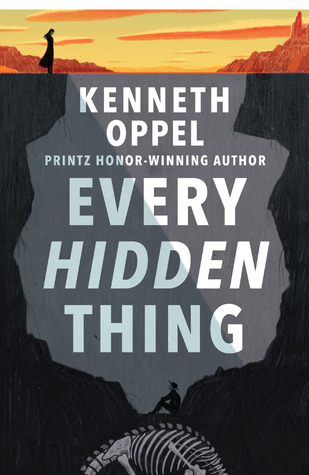 5. Every hidden thing
This book is about a very old huge dinosaurs that is very deeply burying and a girl that tires to find it or has found it... not completely sure.
Confession? I might have stopped reading the synapsis of the book as soon as i read hidden dinosaurs and a girl trying to figure out the mystery.
I love dino books. And i have not read one in .... i can't even remember the last book that had dinosaurs in it that i read. That long! So clearly it is time to read this and see if they find this very old dinosaurs!
6. The vanishing Year
This is a thriller about a woman that build a very successful live in New York and then something happens that brings something that happened in her past back into her life and it might very well be the reason that she vanishes.
Which just sounds fantastic to me!
i love books that have successful people and horrendous pasts that come back to hunt them! Also i have not read a new thriller in way to long!
7. The Women in the walls
A girl loses her mother, has an absent father, a cousin who lives with her in a house in the middle of a strange wood where her aunt goes in and never comes out again. And then her cousin starts hearing voices and slowly going crazy.
Can you say yes please?
This sounds fantastic for this time of the year. And the cover is very fitting halloween-y. Or maybe i just imagine that and trying to find a reason to buy this to read it in october. Very possible.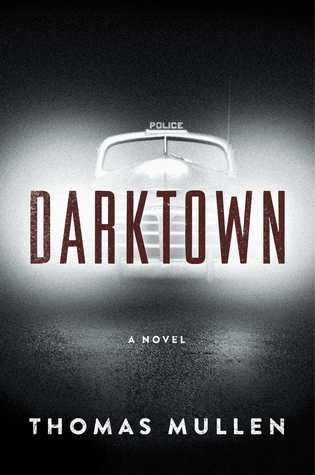 8. Darktown
A book that talks about racism in 1948 in the police and how hard black people have to fight for being accepted, actually being allowed to their job without being completely restricted by white people. And how two black police officers try to find a missing black woman that nobody is looking for.
I really like thriller/crime books that have an actual real background -as this has in the racism for black police officers and overall black people. Also even if it didn't have that part of the story, just overall the story that only two police officers care about a missing woman would be enough to make me want to read it!
9. talking as fast as i can
This is a nonfiction book, and i want to read it because i have been waiting for a new book by Graham since she published Someday, someday, maybe.
I loved that book and her writing style, i love her very quirky behavior when ever i see an interview with her. And i loved her in Gilmore girls. And i can not wait for the new episodes to start!
Should i continue with the "and.."? because i am pretty sure i could.
But i am also sure i don't have to.
I just really enjoy her and her writing so i want to read this and see her perspective on her career!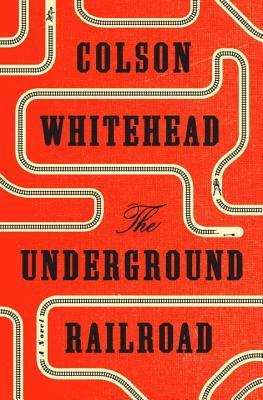 10. The Underground Railroad
This is a Historical Fiction all about a black slave that tries to flee and hears about the Underground railroad. I do not know more about this book.
And i don't want to!
So don't tell me about it if you know more!
I love those kinds of historical fictions that have real events/background to the story. As i said before in this post!
And i also always enjoy learning more about the salve history in America. I also heard nothing but fantastic things about this book so i can't wait to read it!
If you want some other titles, i also really want to read War and Peace this fall since i got this at the very end of August and wanted to pick it up since then but restrained myself because i had some studying to do and that just does mix well with wanting nothing to do but read Tolstoy all day!
And of course i really hope to get the new illustrated edition of HP and swallow that whole as soon as i can. If i have at least 30€ to spare during the next two months.
If anyone wants to do any buddy reads with any of those books and discuss the books with me while we read them together? Please let me know i would love to do that!
Please share your TBR list or just tell me what books you plan to read, since clearly i need more recommendations and book ideas ;)
And if you have read any books i mention and recommend them or didn't love them, share that as well.
Let me know!
Lets talk!
Write more later...